Tomorrow, September 23rd, is a special day, and not just because it's the day that Frodo leaves Bag End in
The Fellowship of the Ring.
Tomorrow, you will be able to get your hot little hands on Mindy McGinnis's IN A HANDFUL OF DUST. You will be able to crack open the spine. You will be able to smell the freshly printed pages. And even better, you will get to find out what happens to Lynn, our favorite rifle-toting badass from NOT A DROP TO DRINK.
Six Additional Reasons You Want What This Book's Got:
1. It's like
The Road
for teens and also with more shooting.
2. Lynn and Lucy prove that female friendship can be just as complex and riveting as any love story.
3. It's a journey story! Sort of like
The Fellowship of the Ring
but with more shooting. Or
The Gunslinger
but with young women instead of dudes and also more shooting.
4. The parched American Midwest is bleak, beautiful and unforgettable.
5. Tons of gorgeous poetry allusions:
6. There is a Plot Twist. But I can't tell you what it is. But it made me do this: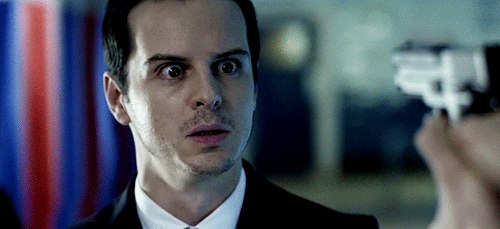 So, in conclusion: IN A HANDFUL OF DUST = AMAZEPANTS.
If you're extra curious, here's the blurb:
Fans of classic frontier survival stories as well as readers of dystopian literature will enjoy this futuristic story about an epic cross-country journey. In a Handful of Dust is set ten years after the first novel, Not a Drop to Drink, as a dangerous disease strikes the community where teenage Lucy lives. When her adoptive mother, Lynn, takes Lucy away from their home and friends in order to protect her, Lucy struggles to figure out what home means. During their journey west to find a new life, the two face nature's challenges, including hunger, mountains, and deserts.
New York Times bestselling author Michael Grant says Not a Drop to Drink is a debut "not to be missed," and this companion title is full of Mindy McGinnis's evocative, spare language matched with incredible drama and danger. In a Handful of Dust is perfect for fans of Partials, Enclave, and Legend.
And here's where you can find it: